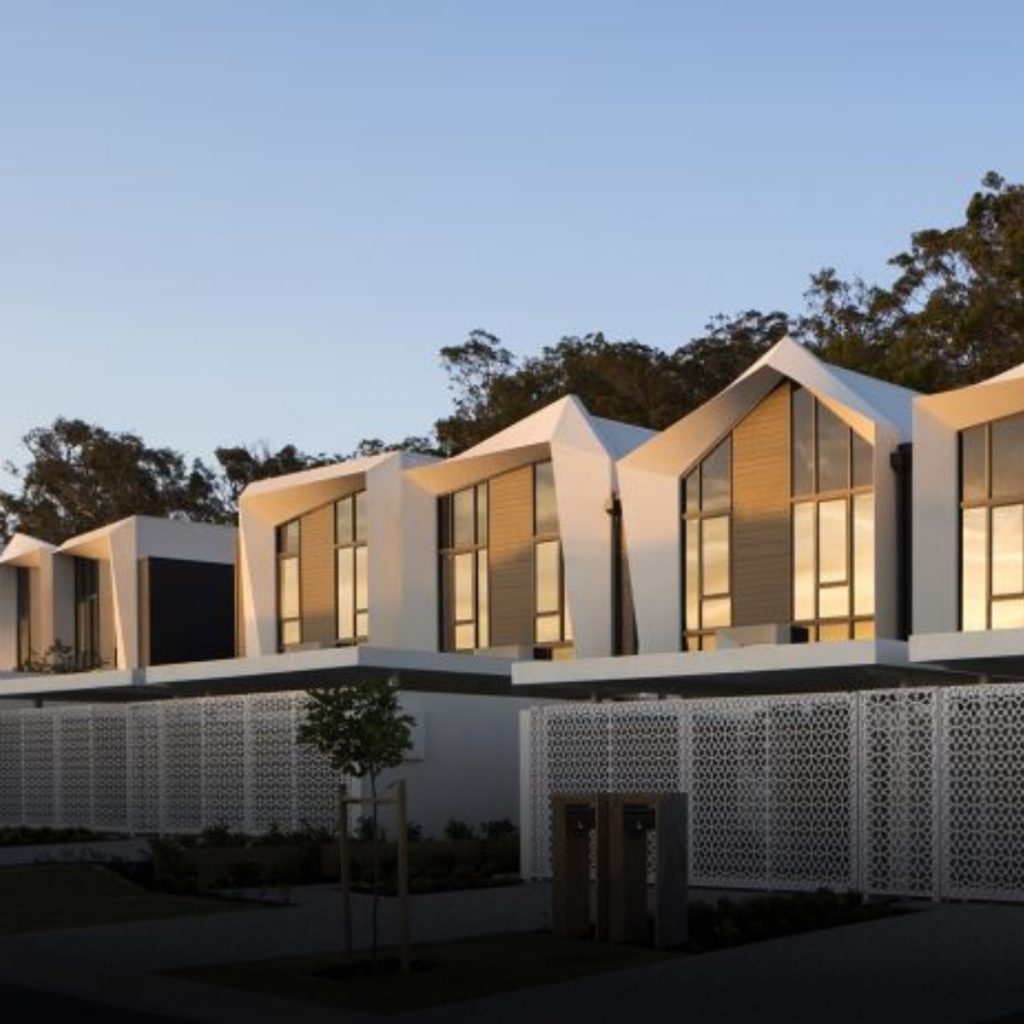 Development to Start
Peregian Family & Friends Inc has received correspondence from a number of concerned residents of the 'Pavilions' in Peregian Springs, voicing their concerns regarding recent notice that works will soon commence on the development of multi dwelling units at 5 Pavilion Drive.

According to Sunshine Coast Regional Council's Div 9 Councillor Maria Suarez, initial approval for this development was given in 2009.
"There seems to be some confusion from other enquiries about the original approvals and the recent amendments. Please see the following timeline of events which will hopefully explain the history of the site's approvals" she wrote.
Approval Process
Cr Suarez went on to outline the approval process:

• Mar 2009 – A code assessable application was lodged by FKP with council for assessment. Additional information was requested by council and supplied by the developer and requests for extension of time was also requested by the developer.

• Nov 2009 – An approval was granted for applications MCU09/0015 (the masterplan and dwelling information) and OPW09/0055 (the ground work information such as road work, drainage, landscaping, earthworks and vegetation clearing).

• Jan 2010 – FKP made representations on some of the conditions attached to the approved applications

• Apr 2010 – Agreement was reached between Council and FKP regarding the conditions. Some were retained, some were amended and some were deleted.

• Apr 2014 to Nov 2019 – applications for extension of the relevant period association with the original approvals were made by FKP, Aveo Group and Sunland respectively as ownership was transferred from one party to the next.

• Jan 2020 – Council extended the applications relevant periods to 13 May 2022.

• Jan 2021 – Sunland requested a change to the Operational Works plans relating to the alignment of existing retaining walls, footpaths and storm water drainage networks. These were considered minor changes and did not modify the approved building designs.

• Jun 2021 – Council approved the amended plans and documents in line with the requested change and the new plans and referenced documents included:
o Site plan
o Arborist Report
o Vegetation and Fauna Management Plan
o Certification of Compliance
o Consulting Engineer's Certificate Design Certification

Details of the application can be viewed here
Cr Suarez added that,

"There has been no change to the dwellings/unit design since the approval was granted in 2009."
Then and Now
She concluded by empathising with residents' concern regarding the removal of more bushland, but pointing out that prior to the Pavilions construction, that area was also mature vegetation.
The following aerial views compare Peregian Springs, 2007 and 2021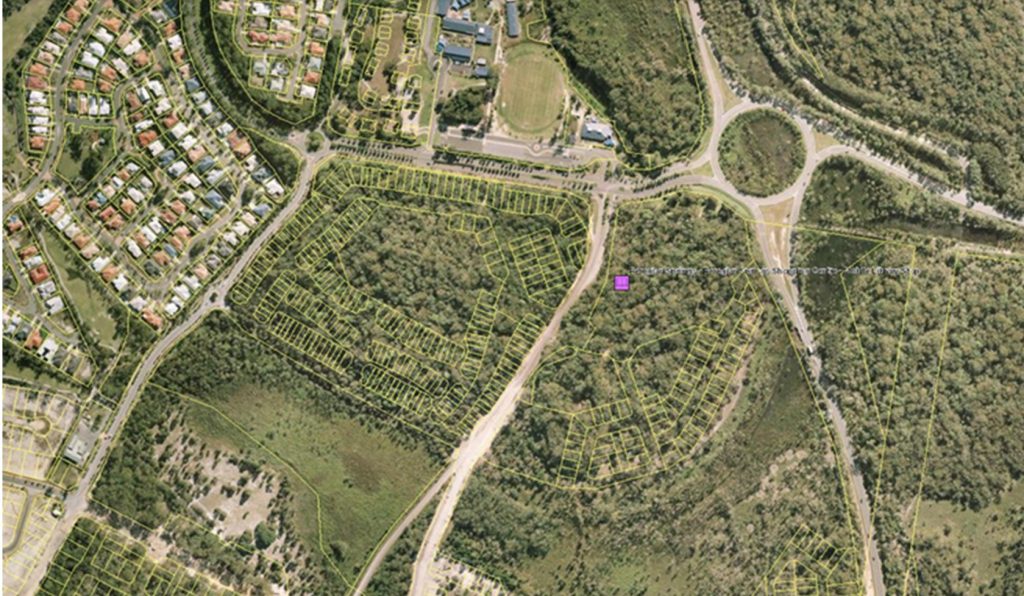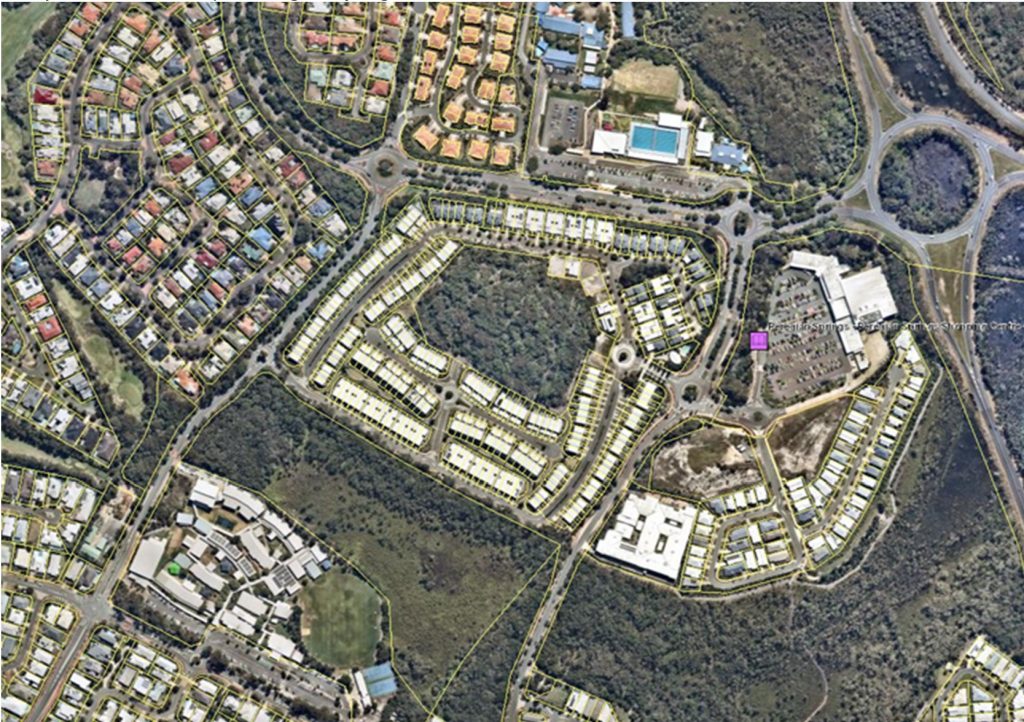 How to stay informed
Concerned residents are encouraged to set up their own subscription to be alerted should the current applicant apply for any further changes to the MCU09/0015 or OPW09/0055 applications. A full explanation of how to subscribe can be found here